Select a treasure hunt tour!
You'll be playing in a jiffy!
Already registered for a hunt? Sign-in to start your hunt!
Hunt for a good cause! We Support local Charities! The 4B Disaster Response Network (4B DRN) exists to mobilize a network of churches to reflect the gospel of Jesus Christ by serving people affected by disaster in the 4B area (from the Beltway to the Beach and the Bay to Brazoria County).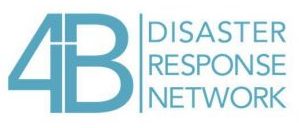 What our treasurer hunters are saying
My friends and I split up into groups and bought hunts for each team and did it as a race! The riddles and puzzles are really fun!
This was our first time to the island. My wife and I were looking for a leisurely outdoor activity. We enjoyed walking and learning about the many historical locations on the hunt.
This is so much fun! Our family needed another beach activity. My teens and my younger children had a blast! Everyone got a chance to participate in the various challenges for a very affordable price!